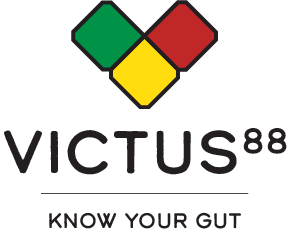 CLAIM VICTORY OVER YOUR GUT HEALTH ISSUES ONCE AND FOR ALL.
Are you looking for gut health food testing and data to support your personalized nutritional needs?
 Hello Health in collaboration with BioVision Diagnostics is offering a discount of $25/test for the Victus88 gut health test using promo code HHGutHealthTest25. Please learn more and receive the discount below now.
The foods you eat are trying to tell you something.
Victus88 will tell you what they're saying.
Gut health issues impact all of us. The foods you eat can cause chronic, systemic inflammation in your body. Did you know that 70-80% of your immune system is located in your gut?
Recent studies have shown that chronic inflammation is the cause of a host of GI symptoms, as well as weight gain, fatigue, skin conditions, depression and anxiety, anemia, autoimmune disorders, joint and muscle pain, irritable bowel disorder (IBD), brain fog, and many of the other conditions we all deal with on a daily basis. 
The good news is that Victus88 will provide you with your very own, personalized Nutrition Blueprint. Your Nutrition Blueprint will outline which specific foods are causing toxicity in your body. By taking action based on the guidance you receive, you have a much better chance of improving your physical and mental health and wellness.
Ready to take control of your gut health and transform both your physical and mental wellness? Don't wait. Seize the opportunity to optimize your health right now.
the most accurate and comprehensive
at-home food sensitivity test available.
382 foods. 88 food antigens. 4 biomarkers.
1 simple finger stick.
Victus88 Dietary Antigen Test is the proprietary at-home food allergy/sensitivity test that combines IgE, IgG, IgG4, and complement (C3d) reactions to 88 different food antigens.  All with a painless stick of your finger.
Collecting your blood sample doesn't have to be painful.
Unlike traditional finger stick devices that use cards or paper to collect a small sample for only one marker, Victus88 uses a patented VAMS® micro-sampling clamshell technology with four sponge-like pipette tips to easily and painlessly extract the exact amount of blood needed to run all 352 individual tests on the Victus88 report.
Best of all, one finger stick is all it takes.
By eliminating the barriers of traditional blood draws, Victus88 ensures a simple and painless sample collection process for everyone.
There are many roads to gut health success. Consider this your personalized map.
Victus88's comprehensive, interpretive report gives you easy-to-read results that classify each food into one of three reaction category levels – low, moderate, and high.
It includes "more restrictive" and "less restrictive" elimination diets, as well as a cross-reaction analysis of immune reactions by food group.
With Victus88, you will have the data you need to better treat your chronic symptoms and help you start feeling your best.
Five Reasons to Choose the Victus88 Dietary Antigen Test
The only test that measures 4 immune reactions (+C3d complement) to 88 different dietary antigens.  Most tests measure only one way the immune system reacts to food.
The only test that tells you if you have developed immune tolerance to lgE.  Most tests only show allergic reactions, not when you have adapted to the antigen.
The only test that shows you groups of other possible compounds that are irritating – such as high histamine, oxalate, FOD-MAP, and amine foods.
The only test that totals all your reactions and then ranks each food from high to low in an easy-to-interpret patient-and-provider-friendly report.
The only test that provides multiple elimination diet choices so you and your doctor can match your needs from more symptomatic to less symptomatic.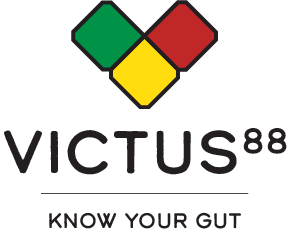 frequently asked questions
Why is VICTUS88 better than other food sensitivity tests?
Victus88 Dietary Antigen Test is a highly comprehensive test of immune reactions, combining IgE, IgG, IgG4 and complement (C3d) reactions to 88 of the most common foods found in the diet. It is the first test on the market to measure and report immune complexes containing C3d, which is well-defined in research as one of the strongest causes of inflammation. It is also the most comprehensive direct-to-consumer at-home food sensitivity test to utilize a convenient at-home finger stick self-collection device.
Other food sensitivity tests may have a weak scientific basis, or they may not give the full picture of food reactions.
Some tests use live cell analysis, which is not a scientifically accepted sign of true food sensitivity or allergic reaction.
Other antibody assays may measure total IgE antibodies only; they could miss food reactions that activate the inflammatory complement cascade.
Still, other tests may measure only a specific IgG subclass and miss out on information about IgG1, IgG2, IgG3, and IgG4, which is reported as total IgG in the Victus88 Dietary Antigen Test.
How many VICTUS88 test kits can I order?
You may order as many kits as you wish, but you must enter unique patient demographic info for each test kit ordered.
For orders of 10 or more test kits, please contact Biovision Diagnostics Client Services at help@biovisiondx.com or (618) 690-9555 to place your order.
How long will it take to receive my test results?
At Biovision Diagnostics,  accurate results are our #1 priority. Turnaround time on this test can vary from 14 – 21 business days based on the time it is received in the laboratory. Turnaround times may be extended due to unforeseen weather conditions, shipping delays, the ongoing pandemic, and subsequent supply chain interruptions.
How do I get my blood sample collected for this test?
Option 1:  Self-Collect Using the Finger Stick Method
If you prefer to collect your sample using our convenient finger stick collection method, be sure to select this option when ordering so we can send the correct test kit. All instructions will be provided in your test kit. To review the collection instructions prior to ordering, click HERE.
Option 2:  Schedule Your At-Home Blood Draw
Book your at-home blood draw through one of our partners - Getlabs or Travalab - and we'll send a phlebotomist to your home or work to collect your sample and ship it back to our lab when it's most convenient for you.
*Getlabs and Travalab charge a convenience fee for this at-home service and currently has coverage across most of the US.
Option 3:  Take Your Test Kit to a Local Laboratory or Clinic
Take the entire contents of your test kit to a nearby clinic or healthcare facility that is equipped to perform this collection per the collection instructions included with your test kit. This could include any hospital laboratory, outpatient lab setting, physician's office, or health department.
*Please be sure that the facility you choose is able to process a serum collection before booking your appointment.
How do I return my sample back to the lab?
If you schedule your blood draw with one of our mobile partners - Getlabs or Travalab - they'll handle the preparation of your specimen and ship it back to our lab for you.
If you prefer to have your blood drawn by another phlebotomist of your choosing, or if you use the finger stick collection method, you will ship the collected specimen back to our lab using the pre-paid shipping label and shipping materials provided with your test kit.
*Please refer to the collection and shipping instructions included in your test kit.
What are some of the most common symptoms associated with food sensitivities?
Diarrhea or loose stool
Constipation
Gas or bloating
Heartburn
Rashes, eczema, or swelling
Joint pain or inflammation
Headaches or migraine
Congestion or runny nose
Sinus infections
Acne
Irritable bowel syndrome
Fatigue or poor sleep
Depression
Poor immune defenses
Malabsorption of vitamins and minerals
Which medications should I avoid before taking this test?
Steroids should be discontinued 72 hours before testing. *Prior to discontinuing any medication, discuss with your physician.
Am I able to discuss my Victus88 test results with anyone?
Yes, once you receive your results we encourage you to discuss the report with your primary care doctor.
If you don't have a primary care doctor, or if you would prefer to schedule a one-on-one telehealth consultation with one of Biovision Diagnostics' Victus88 Dietary experts, you may book an appointment through our telehealth partner, Cynergy Wellness.
CLICK HERE to book your 30-minute telehealth results consultation.
(*additional fees will apply and be paid directly to Cynergy Wellness)
Should I reintroduce trigger foods I have eliminated prior to testing/retesting?
While there is no hard and fast rule, a small reintroduction of food removed, especially the ones you are most concerned about should be reintroduced sometime between one-to-three days before your test, to see if antibodies will be provoked by the food.  This is because antibodies will decrease and disappear from lack of exposure.
We highly recommend speaking with your physician before making any changes to your diet before or after taking this test.
*These statements have not been evaluated by the Food and Drug Administration. 
Victus88 testing is a laboratory service and will qualify for payments made from your HSA/FSA. 
Due to state regulations, we are not able to ship orders to New York, New Jersey, and Rhode Island at this time.  We are currently working on approval to ship to New Jersey and Rhode Island.  Please check back periodically for updates.
Biovision Diagnostics offers health and wellness solutions including laboratory testing for wellness monitoring, informational, and educational use. The tests we offer are not intended to diagnose or treat disease. Our tests are not intended to be a substitute for seeking professional medical advice, help, diagnosis, or treatment. We advise you to share and discuss your results with your health care provider. Always seek the advice of your health care provider with any questions you may have regarding your medical care.