Take the first step toward feeling your best.
use your hsa/fsa for reimbursement
Victus88 qualifies for reimbursement from your Health Savings Account (HSA) or your Flexible Spending Account (FSA). Simply enter your card number at checkout.
As always, be sure to check with your specific HSA/FSA benefits contact for clarification on the specific requirements for reimbursement including usage, protocol, and qualifications.
finance your purchase with sezzle
The Sezzle Virtual Card enables you to buy now and pay later with retailers online, with only 25 percent of the order total due up-front for Pay-in-4 orders. Using the Sezzle Virtual Card will not affect your credit score. When you use your Sezzle Virtual Card for a traditional Pay-in-4 order, the total order amount will be divided into four equal payments over six weeks total. Your first payment is due at checkout and will be charged to the default payment method linked to your with Sezzle account. The remaining three payments will be scheduled over six weeks, with a payment due every two weeks.
To place an order online, enter your Sezzle Virtual Card information at checkout, similar to any other payment card.
To access your card number, expiration date, and security code, you can either log into the Sezzle opp and select the "Virtual Card" tab or log into your Sezzle dashboard through a web browser and select "Use Your Sezzle Virtual Card." To avoid errors when entering your card information, we recommend using the copy function and pasting the information inmetorchant's checkut page.
Once your order is placed, you will receive a confirmation email from Sezzle. You can then log into your account to view your payment dates and amounts.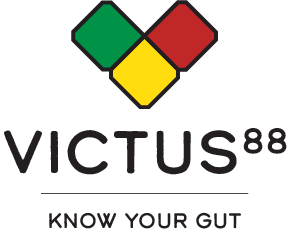 ** These statements have not been evaluated by the Food and Drug Administration. This product is not intended to diagnose, treat, cure, or prevent any disease.  Victus88 Dietary Antigen testing is a laboratory service and does qualify for payments made from your HSA/FSA.
You must be 18 years or older to take the Victus88 test. Due to state regulations, we are not able to ship orders to New York, New Jersey, and Rhode Island at this time.  We are currently working on obtaining approval to ship to New Jersey and Rhode Island. Please check back periodically for updates.
Biovision Diagnostics offers health and wellness solutions including laboratory testing for wellness monitoring, informational, and educational use. The tests we offer are not intended to diagnose or treat disease. Our tests are not intended to be a substitute for seeking professional medical advice, help, diagnosis, or treatment. We advise you to share and discuss your results with your health care provider. Always seek the advice of your health care provider with any questions you may have regarding your medical care.